Mac Coat
Classic Mac Coat constructed of panels of paper, connected with soft cotton grosgrain ribbon. Center-back vent, and pleat detail.

This item is only available for custom order. We adjust the pattern for fit, and discuss custom details: size, colour, button/buttonhole type, paper type/finish, oil, dyed, natural, thicker, thinner, waxed, collar application and shape, internal or external pockets/lining.


Fabrication:

︎ Handmade Japanese paper, treated with a traditional method to make it strong and durable. Paper is sourced from workshops across Japan. The paper is backed with fabric

sourced as deadstock or vintage, and therefore will be different in every item
︎ %100 Cotton Grosgrain
︎ Reclaimed fabric lining and backing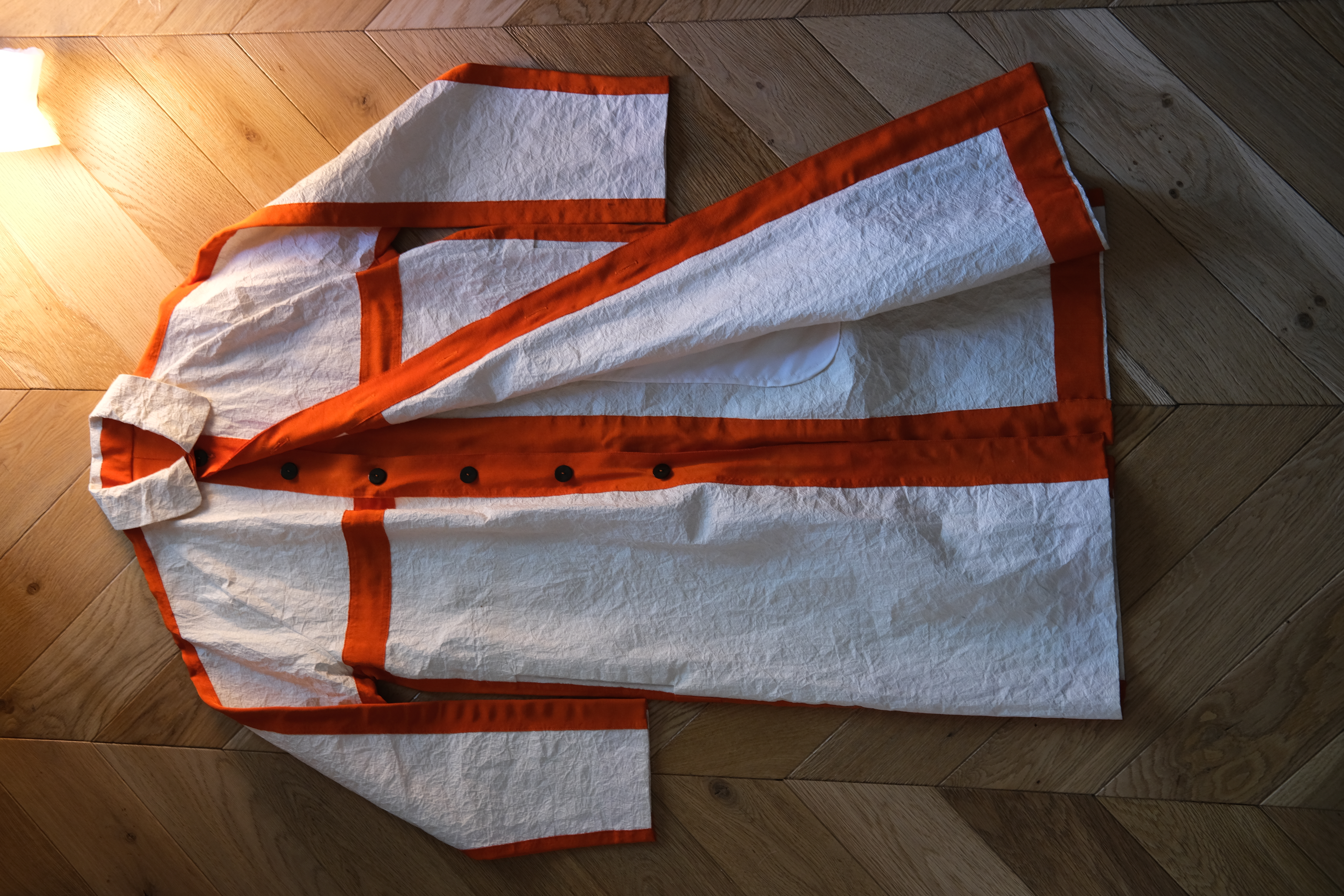 From $1,150

To purchase this coat, you can pay the base price (which is for an unlined, undyed coat, as pictured left). We will then get in touch with you to discuss the details.