Mac Coat
This design is based on the classic Mac Coat, and is constructed of panels of handmade Japanese paper, connected with soft rayon tape in our studio in Melbourne, Australia.

The paper we typically use for this design is made in Kurotani, Kyoto, and treated using traditional methods of turning a sheet of paper into a cloth.

This item is only available for custom order. We adjust the pattern for fit, and discuss custom details: size, colour, button/buttonhole type, paper type/finish, oil, dyed, natural, thicker, thinner, waxed, collar application and shape, internal or external pockets/lining.
To clean, lightly handwash in cold water or dryclean.
Learn more about the materials we use here.


Order a custom coat
Once you have placed your order, we will contact you to discuss the details.
You can also
contact us
for more information and to discuss options.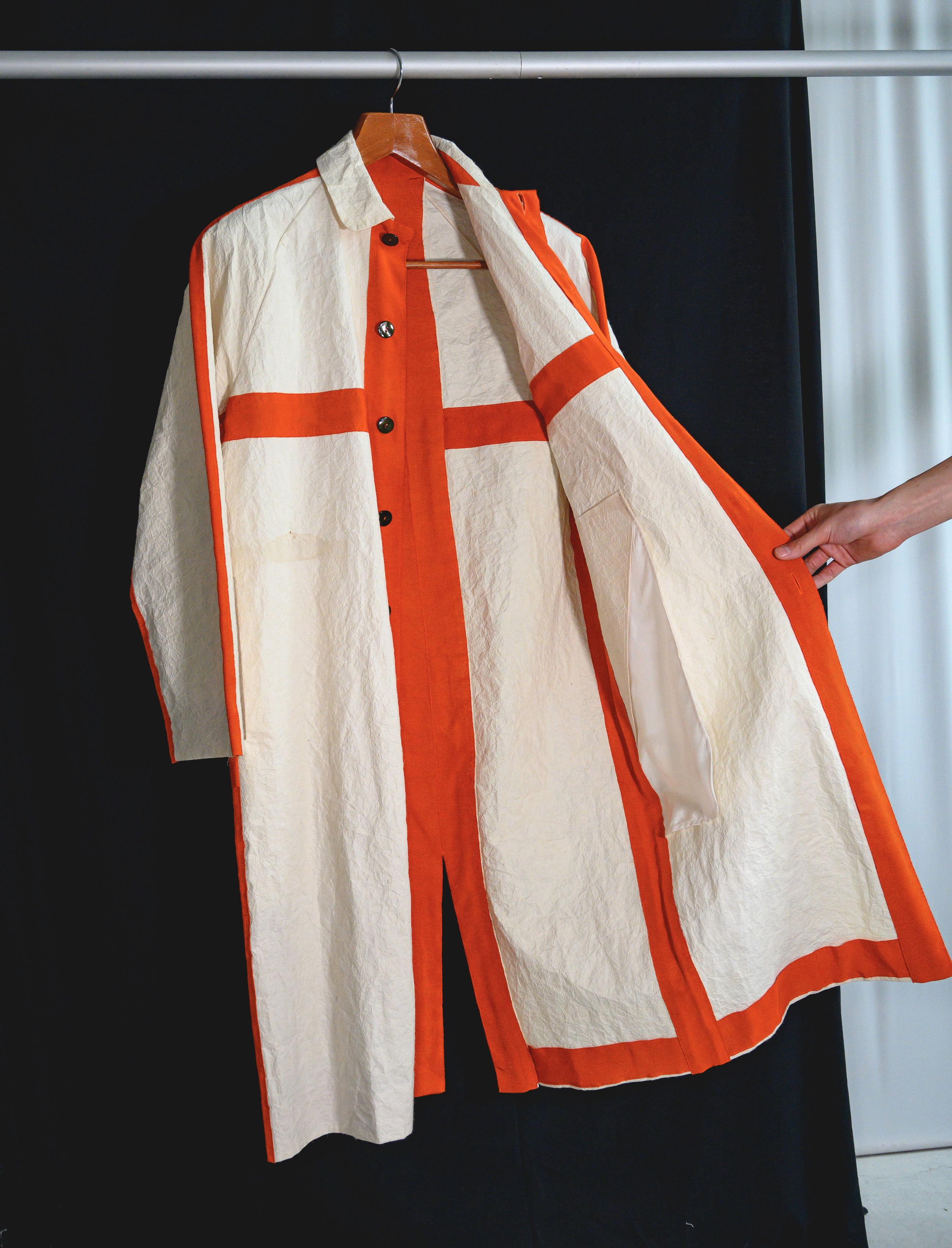 Undyed, unbleached paper made in Kurotani, Kyoto.
No lining, classic styling.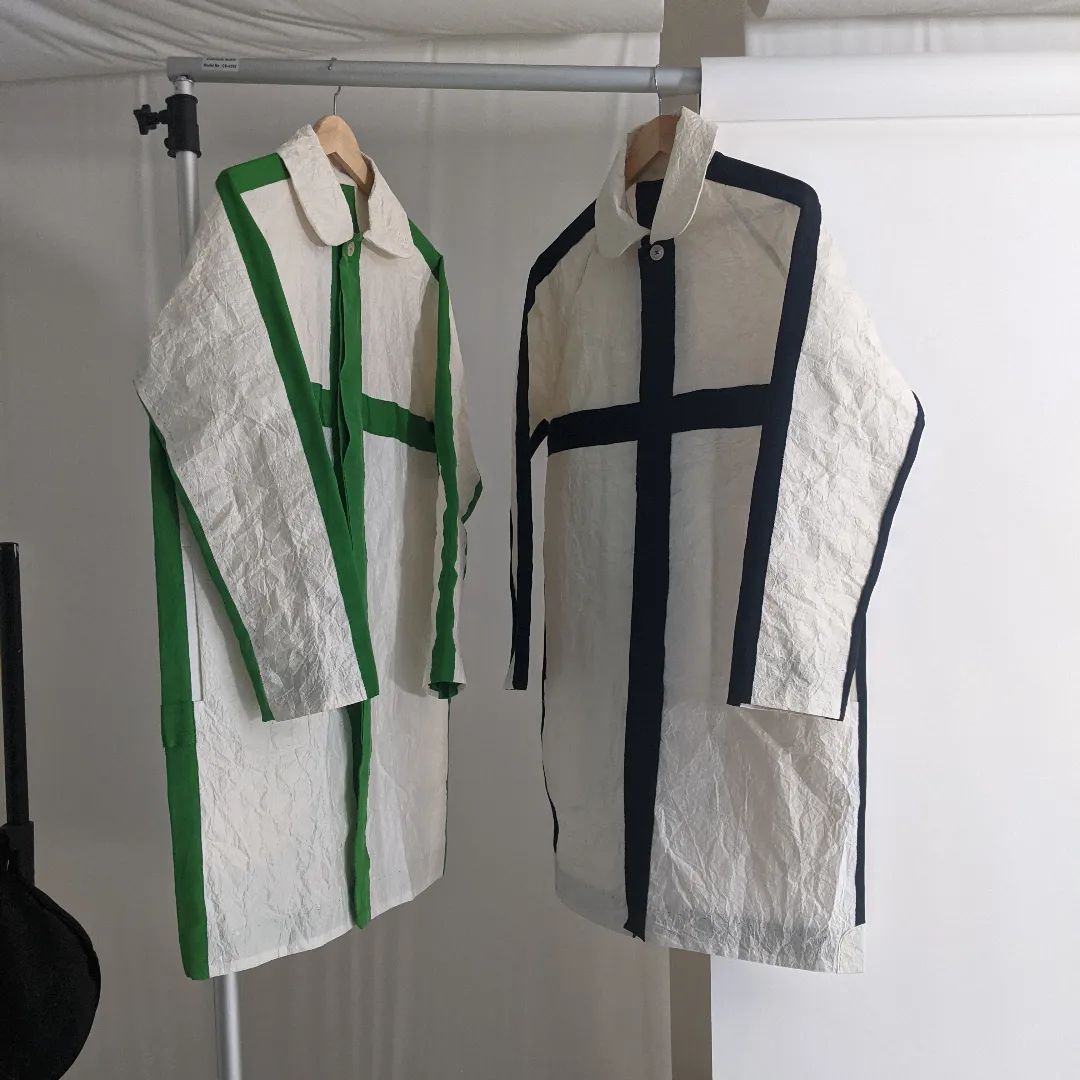 ---

Black dyed paper made in Kurotani, Kyoto.
Wool lined, no collar, custom length.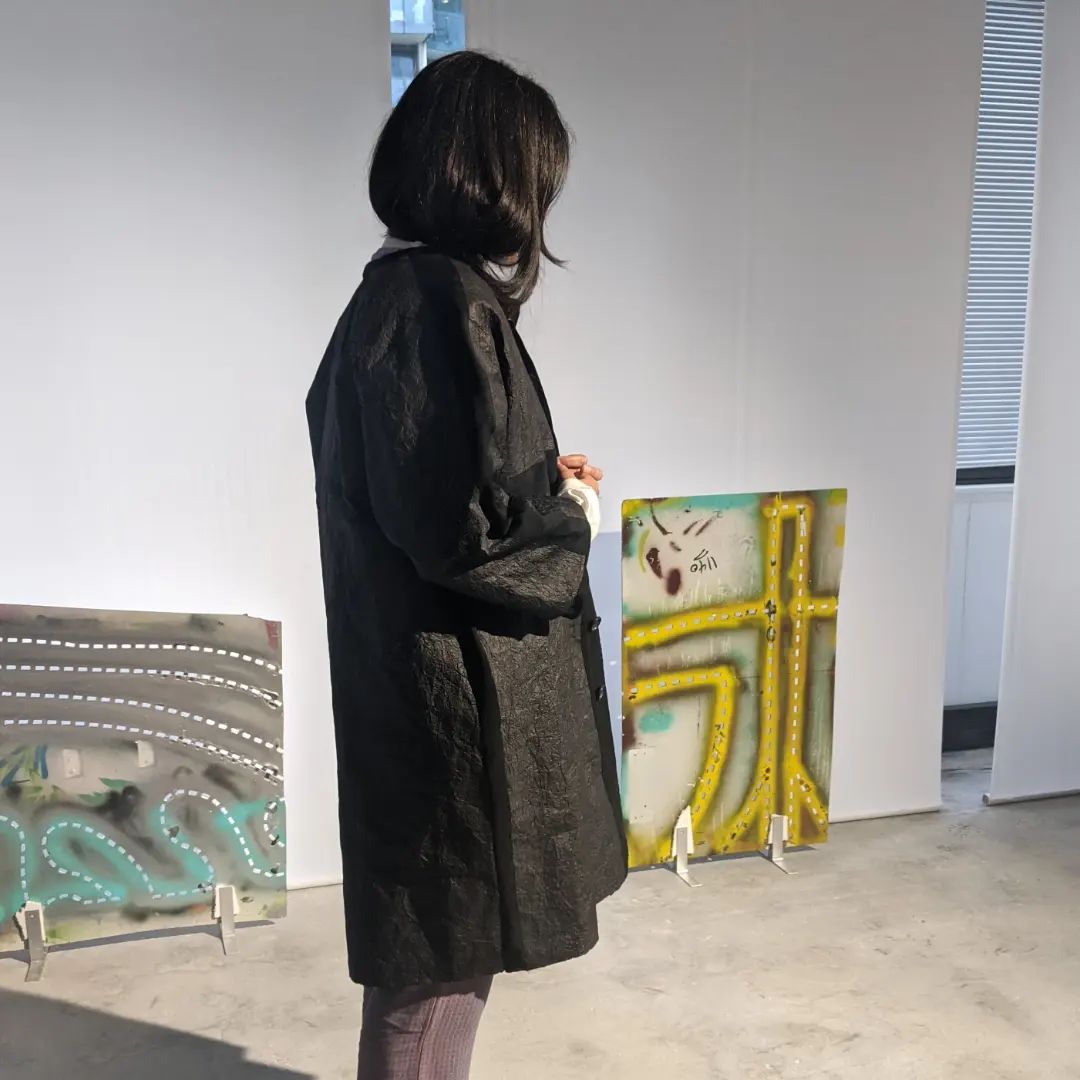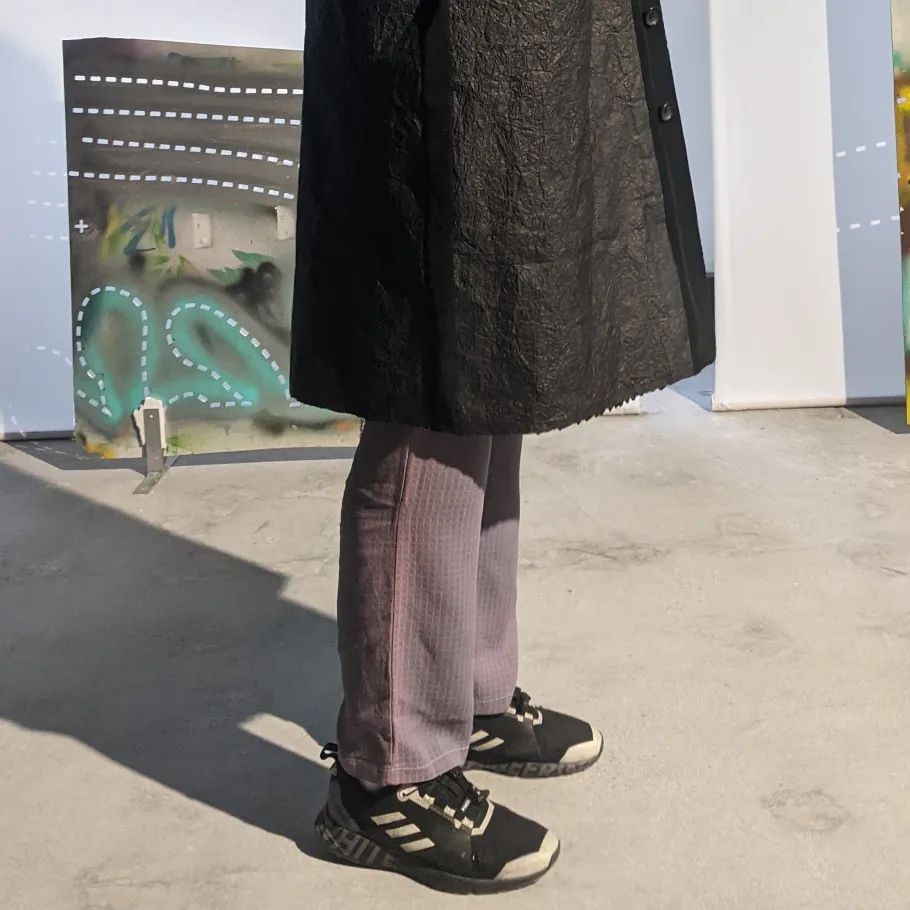 ---